I was sent Splorch free of charge by Primal Hardwere in exchange for an unbiased review!
Pros: Unique design, Silicone, Comes with egg mold, Nothing else like it!
Cons: Could be too long/girthy, Not for everyone, Silicone eggs may not work.
EDIT: Primal Hardwere came out with an updated version of Splorch!
Use:
Splorch is a truly unique dildo. It is an ovipositor, which means a tubular organ which deposits eggs. It's the only one I've seen on the market! The reasons are endless as to why you want to purchase this dildo. It can be used in impregnation or alien role play. The eggs can be used for kegel exercises. If I had this toy while I was with my ex, he would've been one happy guy. He was big into egg laying role play.
Using this toy as just a dildo works very well, the only issue you may have is if you plan on thrusting with it, the base is big and super floppy. But the big base make riding it fairly easy! This toy does tend to collect bodily fluids.
Using it as an ovipositor is a different story. Which isn't really fair to say about this toy, since I wasn't able to use it as one. The girth of this toy when no eggs are inside is right at my maximum diameter that I am able to take. When you throw eggs into it, the girth goes up about an inch and it was just too large for me to take without hurting myself.
However, I did make a video inserting and shooting out the ice eggs which you can see below. When the ice eggs come out, they shoot out pretty violently and fast. So keep this in mind while using it.
Splorch is anal safe due to his large base. HOWEVER, do not use silicone eggs anally unless you have ones with a cord attached and can pull it out. Even then I recommend being very careful! You don't want to wind up in the hospital with silicone eggs in your tush!
Egg Types:
There are a few different kinds of eggs you can use with Splorch. The first type is ice eggs. When you receive your toy, you will find a 6 egg mold tray that you can use to create these. Simply fill the mold with water and let it freeze! When I made my ice eggs I left them in for about 2 hours and they still weren't completely frozen. Which may or may not work to your advantage since the eggs do shoot out very fast, having a egg that is half water half ice may not be as bad as a full ice egg! Inserting the ice eggs is very easy! Just add a little bit of water based lube to the egg as well as the hole and slowly insert the egg! Ice eggs are anal safe since they will eventually melt inside you.
The second type of egg is gelatin. Make sure to get gelatin and not Jello! Get the plain kind without any sugar or flavoring. Girls, you never want to put sugar inside your vagina! It can cause all kinds of issues. Guys, I wouldn't recommend it either! Just stick to the plain, sugarless, flavorless kind! I did not try gelatin eggs, so I'm not talking from personal experience, but I would probably pick using gelatin eggs over ice eggs. It won't be as harsh when shooting out and will be less likely to hurt you!
The last type of egg is silicone eggs. You can get silicone eggs from Beast Labs on Etsy (which is where I got mine) or from frisky-beast. When buying your eggs you have the option of eggs with or without cords. If you're planning on using this toy anally, go for the cord! The corded eggs would also be helpful if you plan on using them for kegel exercises! The only problem with the silicone eggs is that it seems impossible to get them inside the toy itself. I've tried multiple times to fight the eggs in both ends, and it's just not possible. I've read in other reviews that people have the same issue. I'm not sure if it's because the hole is so small compared to the egg size or if the silicone is just fighting against each other.
Material/Texture:
Splorch is made out of soft platinum silicone. When I first received mine it had baby powder (I'm assuming) rubbed on it, so it was nice and smooth and had no drag. Once I washed him that went away, but the drag isn't horrible on this toy. I would still recommend always using water based lube with him. This toy has a bit of vein like texture all over it which feels quite nice when in use!
Firmness:
The firmness on this toy is super soft and squishy! I prefer a harder firmness, but the soft firmness worked well with this toy! It feels similar to BD and EE's soft firmness and similar to BL's medium firmness. Since it is so floppy, Splorch can't stand up on his own.
Design/Shape/Size:
The design of Splorch is like no other! It is designed to have a hole at each end so that you can push eggs through the shaft. I chose to have mine made out of their 'Fake Grape Flavor' color. It is a beautiful purple color. The shaft of the toy has raised texture covering most of it. The base is quite large and almost reminds me of a vagina shape. The measurements for this toy are as follows:
Total length – 11 inches
Shaft length – 10 inches
Diameter without eggs – A little over 2 inches
Diameter with eggs – About 3 inches
Egg hole – A little over an inch
Egg total length – 3 inches
Egg diameter – A little under 2 inches
Colors:
Primal Hardwere has a large selection of colors that you can choose from! I'm a huge fan of their choice of names for them such as chaffed anus, rosy buttcheeks, and browneye.
Care/Maintenance:
Splorch is pretty easy to care for. The only thing that can be annoying is making sure the inside is completely dry and that there is no left over lube. If you could hang him somewhere, that would make drying super easy! I placed mine on a paper towel and let it dry over night making sure all the water and lube had came out. To clean your toy you can boil him for 3 minutes (if you have a pot big enough), use soap and water, a toy cleaner or throw him on the top rack of the dishwasher with no soap! Be sure to only use water based lube with your Splorch!
Shipping/Packaging:
The shipping for my toy was fast and discreet. Inside the box I found my toy sealed in a plastic bag, the egg mold and a few business cards. There was bubble wraps inside the box to keep my toy was moving around while it was being shipped! This is what my box looked like when I opened it:
Rating ❤❤❤❤
You can purchase Splorch for $119.99 at Primal Hardwere!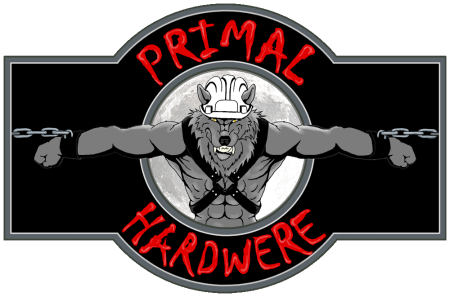 I received this product free of charge in exchange for an unbiased review.